ESTATE PLANNING –
WHAT IS YOUR MOST IMPORTANT REASON?
There are many reasons to plan for the future – your family is counting on you! 
The main reasons are to:
Provide for custody and maintenance of children, aging parents, and others with special needs,


Make your wishes clear to your family and friends,


Minimize taxes, and


Avoid or minimize the time and costs of Probate Court. 


There are several other reasons as well.
THE FOUR MOST IMPORTANT DOCUMENTS
Everyone should have a Will, Living Will, Healthcare Power of Attorney, and Property Power of Attorney. 

View Details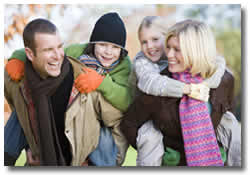 TRUSTS FOR THOSE WHO NEED THEM
When appropriate, Trusts can be created as well.  When properly used, Trusts can help minimize taxes, avoid probate, and provide additional protection from creditors.

PROBATE SERVICES
Illinois Law requires that a copy of a deceased person's Will must be filed with the Probate Court Clerk within 30 days after they pass away.  Even if there is no Will, certain acts must be taken.  Although there are exceptions, most estates must be settled through Probate Court.  This can take as little as roughly one year, but often takes several years for completion. 

View Details
At David S. Gordon & Associates, we are pleased to provide a full range of estate planning and probate services.